Jamaican rum cream is a smooth, rich drink that is only a few decades old. It was inspired by Bailey's Irish Cream which was the first to combine the creaminess of dairy products with the tickling alcohol taste. This lead to the appearance of Sangster's rum cream in 1983. Apart from the rum and cream, many brands also use an assortment of fresh and dried fruits, nuts, and local spices.
Other cream liqueur brands that manufacture Jamaica rum cream are Appleton, O'Riley's, Corona, McKinney's, and J. Wray & Nephew.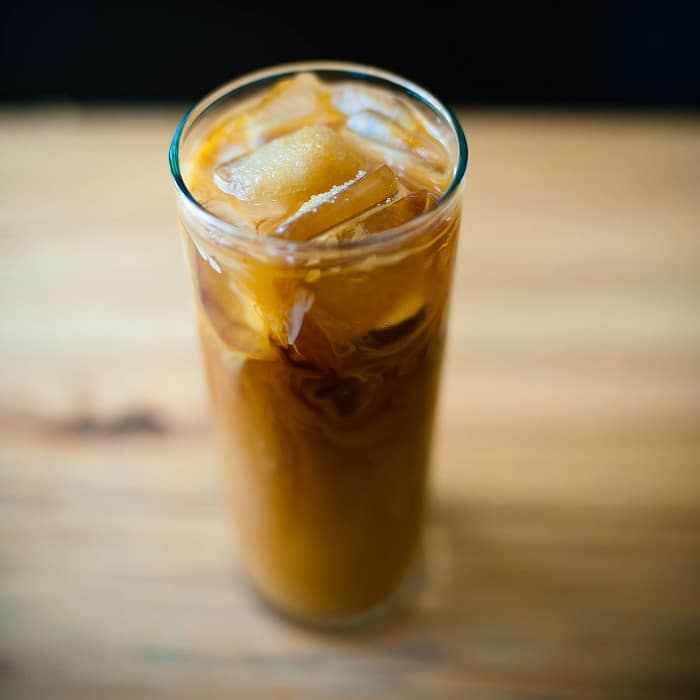 Jamaican Rum Cream Recipe: How to Prepare this Tropical Drink
Here's how to make your own rum cream in just a few minutes:
Must-have ingredients:
Sweetened condensed milk (1 cup).
Amber rum (1 – 1.5 cups).
Half & half or heavy cream (1 cup).
Optional ingredients:
Chocolate syrup (2-3 tablespoons).
Brewed coffee (2-4 tablespoons).
Vanilla extract (1 teaspoon).
Coconut extract (1/2-1 teaspoons).
Banana extract (1/2 teaspoon).
Cinnamon 1 teaspoon).
You can choose to use all of them or just some that agree with your taste buds.
Directions
Simply blend all the ingredients together until they are well mixed. Then, pour the Jamaican rum cream in glasses over a few ice cubes and enjoy your treat. Any leftover homemade rum cream can be stored in the fridge for up to a week of properly sealed.
You can also use homemade or store-bought rum cream to prepare other delicious alcoholic drinks like cocktails or shots. The liqueur can also be added to coffee or ice cream if you want to have just a hint of alcohol with plenty of aromas.
Cocktails with Jamaican Rum Cream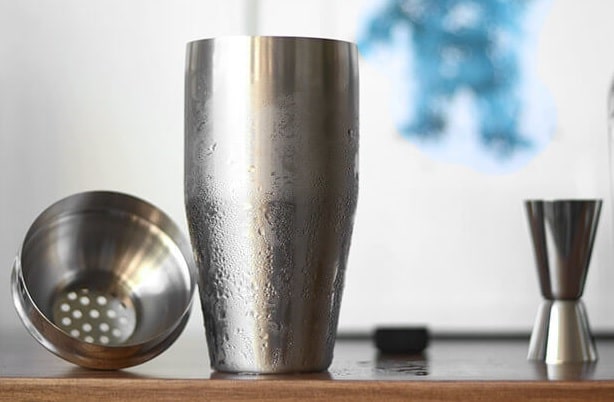 Mudslide
Ingredients:
1 oz. of vodka.
1 oz. of Kahlua.
1 oz. of Jamaican rum cream.
1 oz. of milk, cream, or vanilla ice cream.
Ice.
Directions: place the ingredients into a blender and mix them until you can see a smooth texture and color. Then, pour the mix in a glass. You can also drizzle some chocolate syrup inside the glass to add some sweetness and a mudslide visual effect.
Hummingbird
Ingredients:
2 oz. of vodka.
1 oz. of Jamaican rum cream liqueur.
½ oz. of Tia Maria or Kahlua.
1 banana.
Milk.
Strawberry syrup.
Directions: first, put all the ingredients in a blender and serve the drink with ice, as a smoothie. You can either blend the ice with the drink or drop a few cubes at the bottom of the glass.
Banana Sandwich
Ingredients:
½ oz. of Kahlua.
1/3 oz. of banana cream.
1/6 oz. of Jamaican rum cream.
Directions: Shake the recipient well. Then, pour into a cocktail glass over a few ice cubes.
Cherry Bomb
Ingredients:
1/3 oz. of Kahlua.
1/3 oz. of Jamaican rum cream.
1/6 oz. of banana cream.
1/6 oz. of cherry brandy.
Directions: This cocktail should be shaken well in the mixer and then served as quickly as possible, while still foaming at the top.
Shots with Jamaican Rum Cream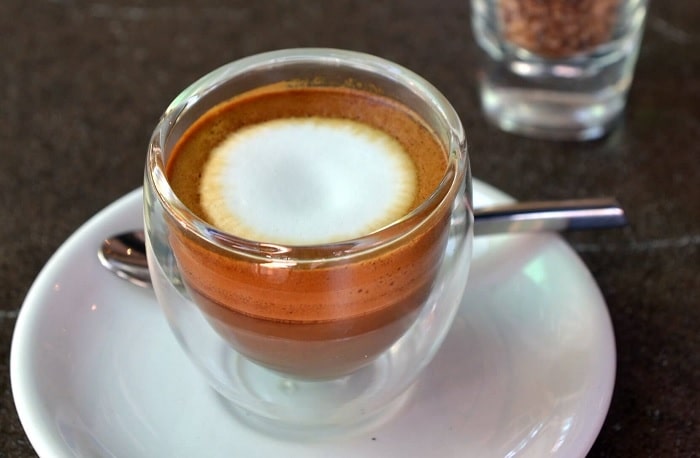 727
Ingredients:
1/3 oz. of Kahlua
1/3 oz. of Amaretto
1/3 oz. of Jamaica rum cream liqueur.
Directions: simply layer all the ingredients in a shot glass and serve on the spot. All the ingredients should be refrigerated.
Cherry Blossom
Ingredients:
1/3 oz. of Swiss chocolate almond.
1/3 oz. of Sherry.
1/3 oz. of Jamaica rum cream.
Directions: Layer the ingredients into a shot glass and serve immediately.
DC-9
Ingredients:
1/3 oz. of Kahlua.
1/3 oz. of Sambuca.
1/3 Oz. of Jamaican rum cream liqueur.
Directions: This is another layered shooter drink that should be carefully prepared with cool ingredients.
Desert Skies
Ingredients:
1/3 oz. of Kahlua.
1/3 oz. of apricot brandy.
1/3 oz. of Jamaica rum cream.
Directions: take the cold ingredients and a cold shot glass, then layer them into the glass.
Landslide
Ingredients:
1/3 oz. banana cream.
1/3 oz. of Jamaican rum cream.
1/3 oz. of Grand Marnier.
Directions: gently layer the ingredients in a shot glass and serve immediately.
Lil' Sheila
Ingredients:
1/3 oz. of Jamaican rum cream liqueur.
1/3 oz. of Kahlua.
1/3 oz. of peppermint schnapps.
Directions: just like with all of the shooter drinks here, this should also be presented as a layered drink.
Trap Door
Ingredients:
½ oz. of Jamaica rum cream liqueur.
½ oz. of Swiss chocolate almond.
Directions: yet another layered drink you can simply prepare at home by carefully pouring the layers in the right order.
Tip: How to Pour Layered Drinks
Even though cocktails are easy to prepare, you will need a bit more patience and exercise for layered shots. Mixed or stirred shot drinks will work exactly the same, but if you truly want to impress your guests you should give layered drinks a try.
First, find out the densities of your ingredients. They will only stay layered if poured from the heaviest to the lightest. Then, slowly pour the ingredients into the glass. You can use a spoon to pour the layers extra slowly by placing it above the last layer, downwards. After you have poured all the layers, gently lift the glass or tray and avoid sudden movements to not agitate the drink.
Jamaican rum cream is a delicious liqueur that takes you right (back) to the Caribbean island you ache for. Even though relatively young when compared to other liqueurs, rum cream is known worldwide for its tropical aroma and gentle texture. In addition, it can be used to make a multitude of alcoholic beverages or to spice up desserts, ice cream, milkshakes, or coffee.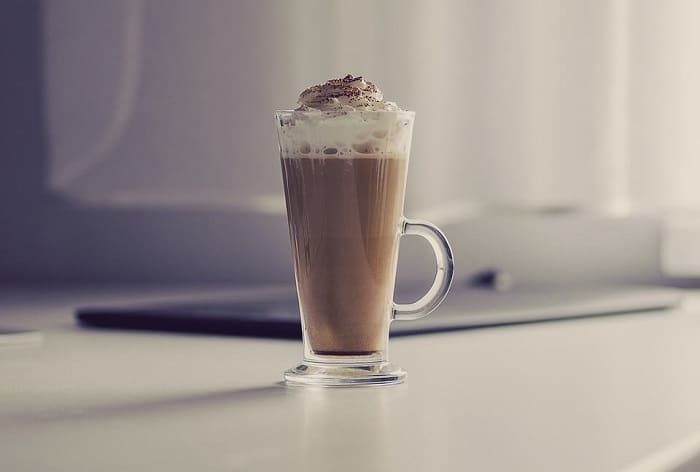 Great Tasting Ponche Kuba
Jamaican Rum Cream is a delicious liqueur with an authentic taste that leaves your taste bud screaming for more. With the great taste and smooth drink of rum cream, on ice or plain if you have not tried it you will. Bailey's was marketed by Gilbeys of Ireland to the public in 1974; they may have been inspired by Irish Cream from the Caribbean.
The Caribbean Island of Barbados is the home to Ponche Kuba Cream. This product of Barbados was established in 1942 by Don Jamie Sprock. Ponche Kuba Cream is produce and bottled by Mount Gay Distilleries. The company is located in St. Michael, the capital of Barbados. According to the company, "In 1942, Don Jamie Sprock ventured to Cuba where he sampled a wide variety of homemade Caribbean cream liqueur." They went on to say, as a result of his tasting, "He brought together the most authentic Caribbean ingredients into one recipe." Today, Ponche Kuba is enjoyed World Wide.
Rum Cream by Rum-Bar
Rum-Bar is one of the first company in Jamaica to make rum creams. This rum cream is a product of Worthy Park Estate Ltd. Worthy Park Estate is located in central Jamaica in the Parish of St. Catherine. Their sugar factory has been rated #1 in Jamaica since 1968. They produce several rum products and sugar along with rum cream.
Rum Production in Jamaica
When it comes to rum production, Jamaica has been blending for more than 278 years. Jamaica's sugarcane plantation goes back to the 1600's and maybe even earlier. Even though there are some grey areas on when rum was first produce in Jamaica, on record, the first distillery was recorded in 1741 by Worthy Park Estate.
Over the years, they have been producing tons of sugarcane. In 2015 they had their record year with 246,647 tons of cane milled according to company records. In addition to the sugar production, Worthy Park Estate produced their owned molasses. Having this luxury of being their own molasses producer, this pretty much guarantee the company of getting the right flavor with their rum products.
Worthy Park Estate Ltd moved out of the rum business in the 1960's but that did not stop their sugar operation. During that period which includes the 70s, 80s and 90s, the company continued to make and distribute sugar. They stayed out of the rum business until 2005. After getting back in the distillery business in 2005, by 2007 Rum-Bar Rum was launched. Now after more than ten years back in the rum business, today they are a vibrant distillery and sugar industry.
Appleton Estates
The Estates of Appleton may not be Jamaica's oldest distillery but they maybe the most popular. This could be due in part to not stopping their sugar and spirit distillery since 1847. They are located in the Cockpit County in the Parish of St. Elizabeth. Their estate dates back to the 1600's. Over those years, the estate had a few owners but their sugar production did not slow down.
Throughout the years, Appleton Estate Rum production has won medals and awards for some of the finest blends worldwide. Their marquee blends maybe the Appleton Estate 50 Year Old rum. This rum is considered their masterpiece blend. With the unique minimum age of 50 years old, only 800 bottles were produce. Tasters described the 50+ year's old rum as exceptionally smooth.
J. Wray and Nephew
By 1825 John Wray, the name we have all come to know had a tavern in Kingston. He ran that tavern until  1860 when he teamed up with his nephew and together they became J. Wray and Nephew. Come 1916, J. Wray and Nephew was purchase by the Lindo Brothers. Soon after, the Lindo Brothers purchase the Appleton Estate. J Wray & Nephew went on to become the national brand of Jamaica while gaining international success and winning multiple awards. For many Jamaicans who consider this company a household name will at the very least give an "Ah" to know the Nephew in the name was John Wray actual nephew. They certainly got my "Aaaah, Hmmm".
Today, J. Wray & Nephew is well known for their overproof white rum. The overproof white rum has alcohol content of 63% ABV (Alcohol By Volume). The bottle is designed in the color of the Jamaican Flag, Yellow, Green and Black. The Overproof White Rum has often been described as strong fiery rum. Still others describe it as something you could light with a match. But for a while now many Jamaicans have been saying that the overproof rum is not the same rum, something change, it's not as strong.
MYERS'S RUM
Another Jamaican bran is the MYERS's Rum. MYERS Rum has been produced on the Island since 1879. According to Myers's Run, they use "Pure Jamaica Molasses" then they went on to say, "We Produce from continuous and pot still distillation and is then matured for up to four years in white oak barrels." Using pure Jamaican molasses enable the company to achieve the unique flavor they believe represent their brand.
Caribbean Rum Cake
Jamaican Rum Cake and rum cake in the Caribbean has always been traditionally popular. While rum cake may have started out as a dessert, these days it's just a great treat and a popular gift item. All over the Caribbean many companies are experiencing a thriving rum cake business.
Naturally, the main ingredient is rum but mostly all remaining ingredients vary. What's great about the rum as an ingredient is that it helps to preserve the cake for a much longer period.  In Jamaica, Tortuga Rum Cake Company is the major brand. Their annual sales distribution is upward of $18 million. Whereas, other companies including the Sweet and Simply Company offers their version of a delicious Coffee Rum Cake.
Rum Cake Popularity
Because of rum cake popularity, companies in Jamaica are doing big business. Many companies started out baking one to two days per week. Then over a period of time, because of the increase in demands, now it's more like four, five six days of baking.
Other companies in Jamaica making their version of rum cake and coffee rum cake includes, Country Traders Limited, Sweet and Simply, Honey Bun bakery, Jamaica Biscuit Company and more. Rum cake will always be a family favorite.
A Short Recap
And if you truly want to impress your guests, give homemade Jamaican rum cream a try. It's extremely easy & quick to make and can wind up even better than store-bought liqueurs.