Coastal areas like Virginia Beach are often expected to have good island food. If you're looking for Jamaican food in particular, you have several excellent options across the coastal city. Below we have listed the seven best Jamaican restaurants in Virginia Beach based on customer ratings, authenticity, service, and quality. Whether you're looking for a small, quiet restaurant or a busy joint with a vibrant atmosphere, you can find a good restaurant for Jamaican food.
1. Carib Shack
Carib Shack is one of the most popular Jamaican restaurants in Virginia Beach with high customer ratings. It is a counter-service restaurant that serves traditional food like jerk chicken and rum cake. Favorites from Carib Shack among customers include the jerk pork bowl, curry chicken bowl, stew chicken bowl, and fish bowl. The pork is tender, and the chicken is full of flavor.
Carib Shack is known for having excellent customer service and cleanliness as well. They give generous portions and have a positive atmosphere. Carib Shack offers vegetarian options in which you can choose any two sides and a type of rice. Other good items on the menu are jerk beef burritos, curry chicken burritos, plantains, and coco bread. You can ask for spicy scotch bonnet pepper sauce or jerk sauce to go with your meal. Carib Shack offers deliver through Order Up, Uber Eats, and Postmates.
Address: 2272 W Great Neck Rd #2242, Virginia Beach, VA 23451.
2. Degrill Jamaican Restaurant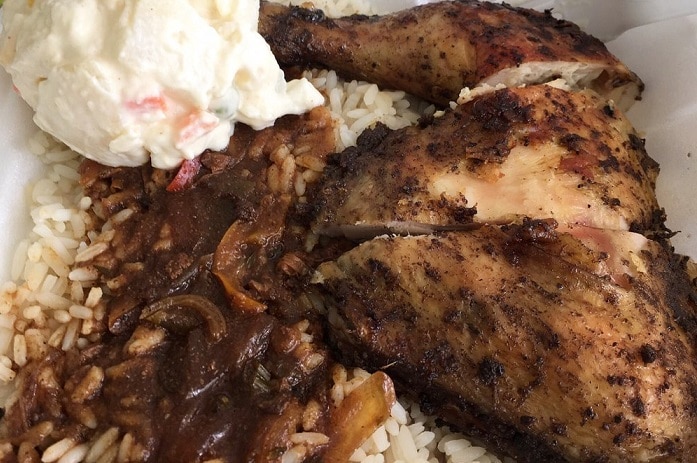 One of the highest rated Jamaican restaurants in Virginia Beach is Degrill Jamaican Restaurant. It's a good place to go for comfort food. Customers praise the restaurant for friendly staff and food that makes them feel it was cooked at home. The staff at Degrill Jamaican Restaurant treats customers like family.
Examples of items on the menu are jerk chicken, oxtail, curry goat, patties, jerk chicken wraps, and mac n cheese. The jerk chicken is perfectly seasoned and juicy. Degrill Jamaican Restaurant has Jamaican drinks on the menu like Ting, D&G, and sorrel. For dessert, you can order hummingbird cake, carrot cake, or bread pudding.
Address: 152 S Plz Trl, Virginia Beach, VA 23452.
3. Rhythm Cafe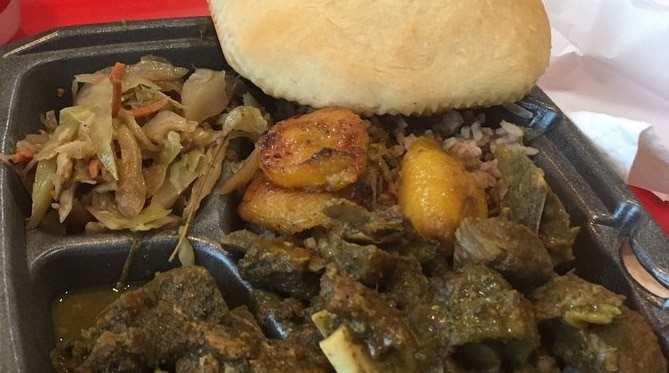 Rhythm Cafe serves many traditional Jamaican eats like jerk chicken, patties, curry goat, curry chicken, and plantains. The crust of the patties is perfectly crispy, and the filling is spicy. One customer thinks they're the best patties on the East Coast. Rhythm Cafe has vegan options too.
They are open all days of the week but open at 11:00 AM. The restaurant offers delivery and takeout. You can order beer or wine to go along with your meal. Customer service is good at this restaurant, and the portions they serve are generous.
Address: 3545 Buckner Blvd #106, Virginia Beach, VA 23453.
4. Montego Island Grill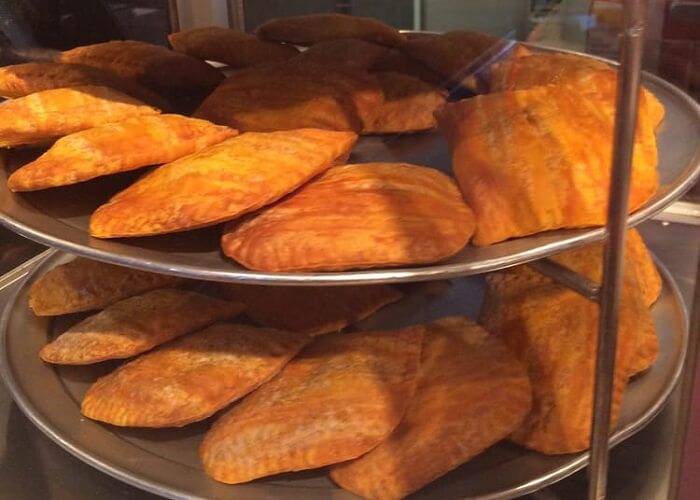 Montego Island Grill is a fun, funky Jamaican restaurant. It has been in business since 1997. They have live entertainment and happy hour. The restaurant has a selection of tasty drinks with a full bar. Items on the menu you can order include curry goat, curry chicken, jerk chicken, oxtail, and coco bread. Some Jamaican restaurants are skimpy on the oxtail dishes but Montego Island Grill gives plenty of meat.
It's one of the best Jamaican restaurants in Virginia Beach for fair portions. Montego Island Grill offers delivery, takeout, and catering but no reservations. Many customers enjoy the atmosphere, describing it as welcoming.
Address: 829 Lynnhaven Pkwy, Virginia Beach, VA 23452.
5. Bahama Breeze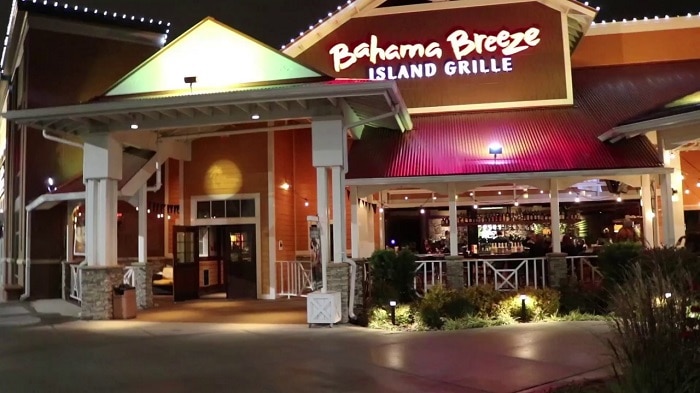 Bahama Breeze is a restaurant chain that serves Jamaican food. It is decorated with beach decor, featuring a laid-back atmosphere. Bahama Breeze offers tropical cocktails. Their handmade tropical drinks are made using sugar cane and fresh juices. Drinks you can order include Appleton Estate 21 Yr, One Love, and Pineapple-Coconut Martini. The restaurant plays island music to help set the tone. It's good when you're looking for a relaxing, fun time. Sometimes, Bahama Breeze has live music performances.
You can make reservations or dine privately at this restaurant. They also have happy hour. A standout feature of the restaurant is its outdoor patio sitting area. Bahama Breeze is open every day of the week. Examples of what you can order include Island Hopper Combo, jerk shrimp, Jamaican chicken wings, Taste of Jamaica, and Jamaican spice-rubbed pork tenderloin.
Address: 4554 Virginia Beach Blvd #10, Virginia Beach, VA 23462.
6. Coastal Breeze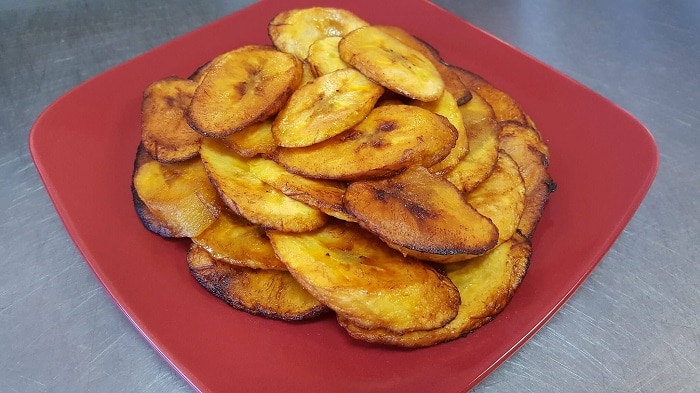 Coastal Breeze has great jerk chicken, curry shrimp, plantains, curry chicken, spicy BBQ wings, and oxtails. Many customers rave about how good the food is. Portion size is fair. Other items on the menu include jerk chicken wraps, chili cheese fries, jerk philly cheese steak, steamed fish, Jamaican beef patties, and burgers. You can create your own burger, a service not offered by many restaurants.
There is a full bar at Coastal Breeze where you can enjoy drinks with friends. The restaurant also has a TV set up inside. If you don't want to dine in, you can order delivery through Order Up or pick up your meal as takeout.
Address: 1581 General Booth Blvd, Virginia Beach, VA 23454.
7. Higher Heights Caribbean Restaurant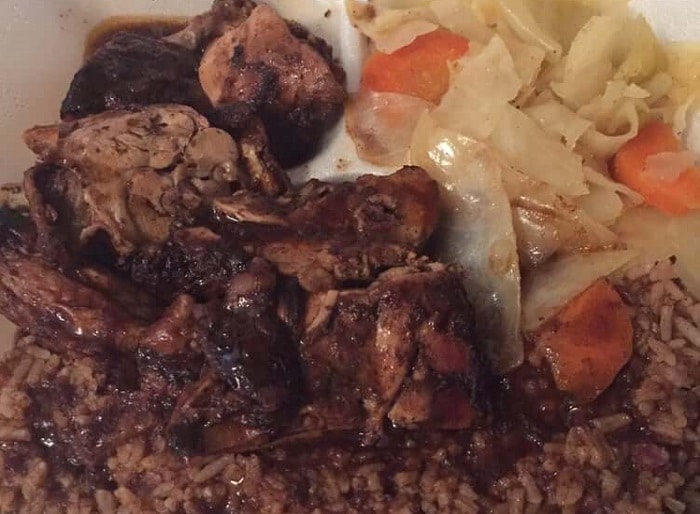 Higher Heights Caribbean is one of the best Jamaican restaurants in Virginia for a quick bite to eat. Menu items to choose from include jerk chicken, stewed chicken, oxtail, curry chicken, mac n cheese, and plantains. Higher Heights Caribbean offers takeout and catering services but no delivery or reservations. The food is authentic. One customer who cooks Jamaican food often from home likes going to Higher Heights Caribbean when she doesn't want to cook.
Address: 5300 Kemps River Dr, Virginia Beach, VA 23464.
Wrapping Up
Overall, we found Carib Shack the best Jamaican restaurant in Virginia Beach. It has high customer ratings, delicious food, and good service. The restaurant is kept clean as well. Virginia Beach has many other great Jamaican restaurants that are up there with Carib Shack. The seven restaurants outlined above are the best Jamaican restaurants in Virginia Beach.
Have you eaten at any of them? Share your experiences in the comments below.