With its gorgeous beach views, crystal clear waters and warm, comforting climate, it's no wonder that many Americans travel to the country of Jamaica to relax and unwind beneath the island sun. Whether you're planning a getaway from your daily routine or you're a professional vacationer ready to expand your list of travels, finding the right resort requires time, research and dedication. Luckily, we've compiled an analysis of outstanding Jamaican resorts that will exceed your expectations. The best of these resorts? Jewel Paradise Cove!
As summer fades to fall, you'll soon be missing those sweet days of sunshine and misty breezes that were replaced with gloomy rain and dying trees. To escape the cold chill of the changing season, you'll want to check out Jewel Paradise Cove Beach Resort and Spa in Runaway Bay, Jamaica. Say goodbye to overcast and chilly temperatures and pamper yourself with soothing sunshine and poolside lounging.
What Is Jewel Paradise Cove Beach

Resort

&

Spa

in Runaway Bay?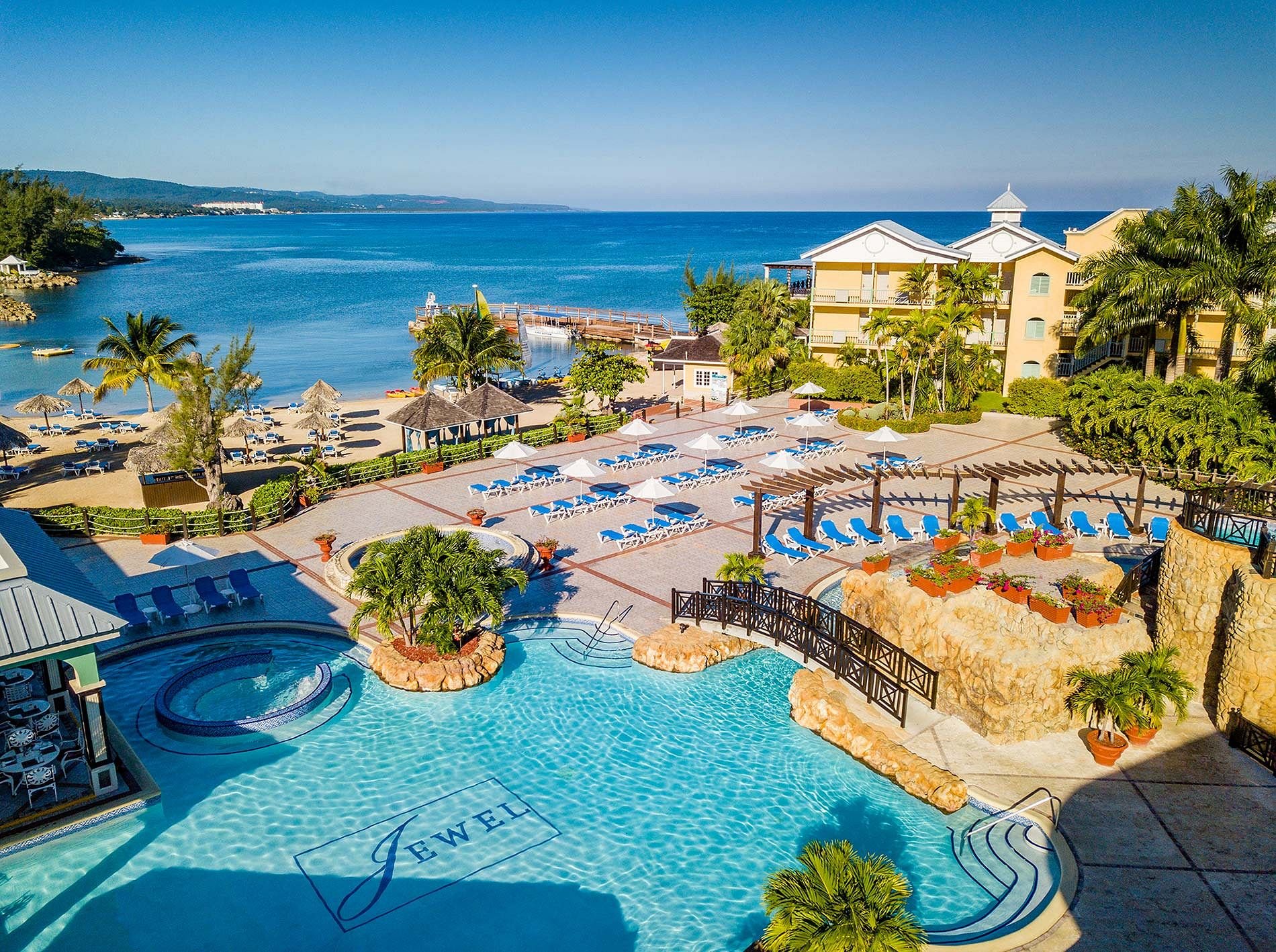 image sourced from the Jewel Resorts O​​fficial Site
Jewel Paradise Cove boasts a hospitable staff, entertaining amenities, and a revitalizing experience. Located about fifty miles from the Sangster International Airport in Runaway Bay, Jewel Paradise Cove is an adult-only, all-inclusive resort dedicated to promoting health and wellness. Vacationers can free their tensions at a beach yoga class, a group spin class or hit the gym for a solo workout session. After treating their muscles to an energizing workout, guests can then relax with a spa treatment by the pool or in the ocean.
This resort offers a breathtaking beachfront and three pools with swim-up bars. While relaxing all day in the sun, guests can enjoy their choice of seven restaurants; you can get a quick bite to eat at Aquamarina Beach Bar and Grill or Court Jesters, a more formal sit-down restaurant experience at Coral Café, Golden Saber Sushi, Jade Samurai or Moonstone, or, if you're feeling fancy, an elegant meal at the premier restaurant Platinum. Along with a generous food selection, the resort offers delicious cocktails at Sunset Bar and the three poolside bars.
As mentioned before, Jewel Paradise Cove emphasizes relaxation and serenity through health and wellness. If you've indulged enough at the spa, you can also engage in fun activities that will spike your heartrate. From scuba to golf, the resort offers a wide range of land and water sports, including kayaking, volleyball, sailing, hiking, snorkeling, and tennis. Jewel Paradise Cove also offers an extensive assortment of Jamaican tours such as historical reggae tours and swimming with dolphins.
The Breakdown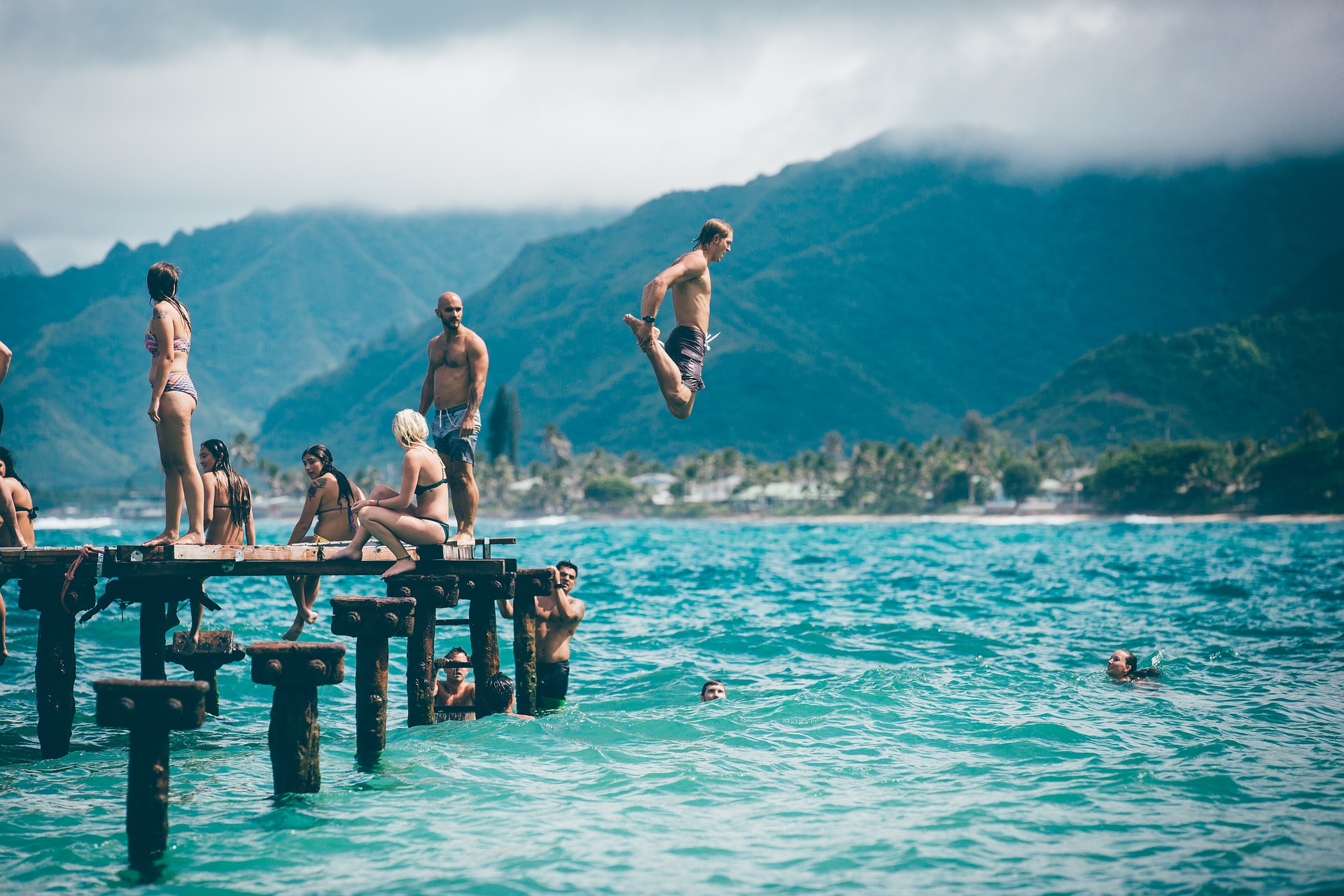 Because of Jewel Paradise Cove's adult-only focus and highly rated spa treatments, the resort promotes a more relaxing environment than other Jamaican hotels and resorts. With gorgeous beach landscapes, serene poolside lounging and couples-focused activities, Jewel Paradise Cove is the perfect romantic vacation for you and your partner. The resort accommodates celebratory occasions, offering vow renewal and honeymoon amenities.
If you're looking for a relaxing week away from your daily stresses, then let Jewel Paradise Cove indulge your need for tranquility. The all-inclusive resort encourages you to let go of your troubles and enjoy the simple pleasures of food, drink, and sun.
Pricing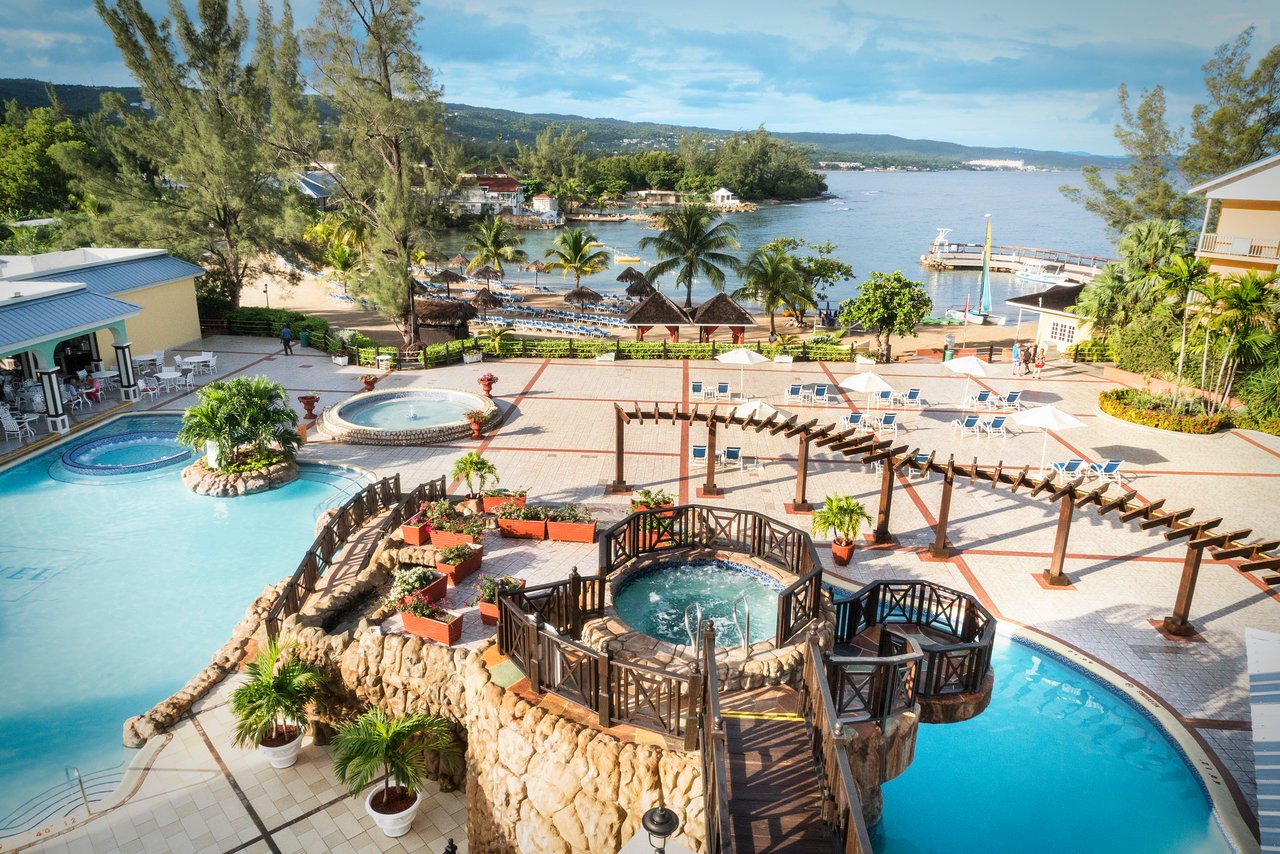 image sourced from the Jewel Resorts Official Site
Depending on the time of your vacation, the room you want and how many people in your reservation, pricing can vary. Every suite at Jewel Paradise Cove includes a liquor cabinet, 24-hour room service, Wi-Fi, pillow menu, restocked mini bar, flat screen TV, bathroom amenities, air conditioning, hair dryer, coffee maker, iron with an iron board, alarm clock, private balcony, radio, turndown service and free round-trip bus transfers. All rooms have a max occupancy of two people.
Prices can range from about $200 a night for a smaller room that holds two adults with a pool view during non-peak vacation dates to about $500 a night for a larger room that holds two adults with an oceanfront view and butler service during the same non-peak vacation dates. If planning to vacation over the holidays, prices can range from $300 a night to $800 or more each night. Many factors play into price changes, such as how far in advance you book, if there are any specials running and how many people you are booking for. Prices are always subject to change.
How It Compares
We picked a few similar products available on the market to see how they compare.
Jewel Paradise Cove Beach Resort and Spa
Jewel Runaway Bay Beach & Golf Resort
Franklyn D. Resort & Spa All Inclusive
Jewel Paradise Cove
Beach Resort
Price
Pricing at Jewel Par​​adise Cove is reasonable and affordable. To guarantee the best rates, book your vacation a month or two in advance.
Amenities
With free self-parking and free airport shuttle, getting to Jewel Paradise Cove is easy and stress-free. The resort offers casual and formal dining as well as swim-up bars and nighttime hotspots. Jewel Paradise Cove also has three pools and is walking distance from the beach. Though the spa and fitness amenities are a huge draw to the resort, they are also known for accommodating wedding, honeymoon, and vow renewal services.
Activities
The adult-only resort boasts its relaxing spa treatments and fitness options. Offering group classes like yoga and spin as well as a large gym, the resort makes sure that guests have all the fitness equipment they'll need. For guests who prefer socializing while exercising, they offer a wide variety of land and water sports, golf outings and beach competitions.
Location
It is located in Jamaica about forty-five miles from the Sangster International Airport, which is why the resort offers free airport shuttles. It is situated less than two miles northeast of Runaway Bay and sixteen miles from Ocho Rios. There are other attractions on the island which are within twenty miles of Jewel Paradise Cove.
Customer Service
Guest reviews call the service at Jewel Paradise Cove friendly and welcoming, with many guests claiming the resort feels like a second home. The staff will go far lengths to ensure their guests are satisfied with their resort experience. They are especially eager to assist you with making your wedding or honeymoon dreams come true.
Pros
Adults Only

Seven Restaurants

Six bars (3 swim-up bars)

Three pools

Spa

treatments available poolside or ocean-side

Fitness accommodations

Wedding, honeymoon and vow renewal services
Cons
No children allowed

Far from local airport

No nearby public transport, grocery stores or gas stations

No bicycle riding
Jewel Runaway Bay
Beach & Golf Resort
Another resort in the gorgeous Runaway Bay of Jamaica,suite invites guests to enjoy poolside or ocean fun for the whole family. Parents can relax while their kids are entertained by engaging activities, free movies and kid's day camps. With abundant beach games and butler services with every suite, guests can ensure an invigorating week away from daily stress.
Price
Prices range from around $200 a night for a small room that holds two adults during non-peak vacation dates to $600 a night for a larger room with butler service with the same conditions. They have a number of specials during the fall season, including discounted children pricing. Prices are subject to change and are usually higher during peak vacation dates like the holidays.
Amenities
This resort includes dining with its nightly suite package so that guests can dine freely at all seven of the delicious on-site restaurants. The resort also has free parking, free fitness center, and free internet access. Kids can enjoy the games and sports available and take part in kid's and teen's clubs around the resort.
Activities
Jewel Runaway Bay Beach and Golf Resort offer activities for parents, children and the whole family combined! With guest reviews raving about free poolside movie nights, free hayrides and a range of water sports, it's easy to find activities that will please everybody. Sports include snorkeling, sailing, tennis and golfing as well as friendly water park rides and slides.
Location
The resort is located about fifty miles away from the Sangster International Airport. There are not grocery stores around nor public transportation. The resort does not seem to offer free airport shuttles.
Customer Service
Guest reviews claim the service is friendly and prompt. The reviews also state the concierge service with each suite is helpful and kind, maintaining customer pleasure to the best of their abilities. Guests have complained that the rooms resemble motel-like accommodations.
Pros
Kid-focused activities

Pools with swim-up bars

Free WiFi

Free Parking

Good dining

Full family fun
Cons
Far from the local airport

Not free airport shuttle

Motel-like

room

accommodations

No special accommodations for couples
Franklyn D. Resort & Spa
All Inclusive
This all-inclusive resort is a game changer for parents; you can bring your children on vacation without having to forsake all your relaxation! When you arrive at Franklyn D. Resort and Spa, a nanny is assigned to help your family with childcare duties as well as cleaning and kitchen-stocking. There are adult-only and children-only activities on the resort so the whole family can relax and enjoy themselves.
Price
Wavering a little above the prices for the other two resorts in our list, Franklyn D. Resort and Spa costs around $330 a night for a week-long trip with two adults in a smaller room that has a poolside view. A larger room with a beachfront view costs around $390 a night for two adults on a week-long trip. These prices reflect non-peak vacation dates and are subject to change at any time.
Amenities
Offering a free breakfast, free internet, and free parking, this resort allows you to relax by the pool without secret extra charges. There is a fitness center on-site as well as a luxurious spa for even further relaxation. There are adult-only and child-only amenities at the resort. The nanny included with each family helps keep the room clean; the kitchen stocked and the children happy so that the family can enjoy a stress-free time together.
Activities
Parents can discover the adult-only excitement on the resort while their family nanny entertains the children with kids-only clubs and games. There are outdoor playgrounds, water parks and mini golf for the kids. The parents can enjoy oceanfront massages, spa tubs, Asian skincare treatments, and exciting nightlife.
Location
Located a distance away from the local airport, Franklyn D. Resort and Spa offers a free airport shuttle. A longer walking distance from the beach, guests share beach space close to the surrounding resorts.
Customer Service
Guests rave about the helpful assigned nannies that help with housework and childcare. The customer service is friendly and attentive, with high guest ratings. Parents found it relaxing that they knew their children were in safe hands while they were enjoying adult-only indulgences.
Pros
Childcare offered

Many kid's and teen's clubs

Adult-only amenities

Playgrounds and water parks on site

Delicious dining and many bars

Free breakfast
Cons
Far from airport

More pricey than other comparable resorts

Not a location for romantic getaways
Conclusion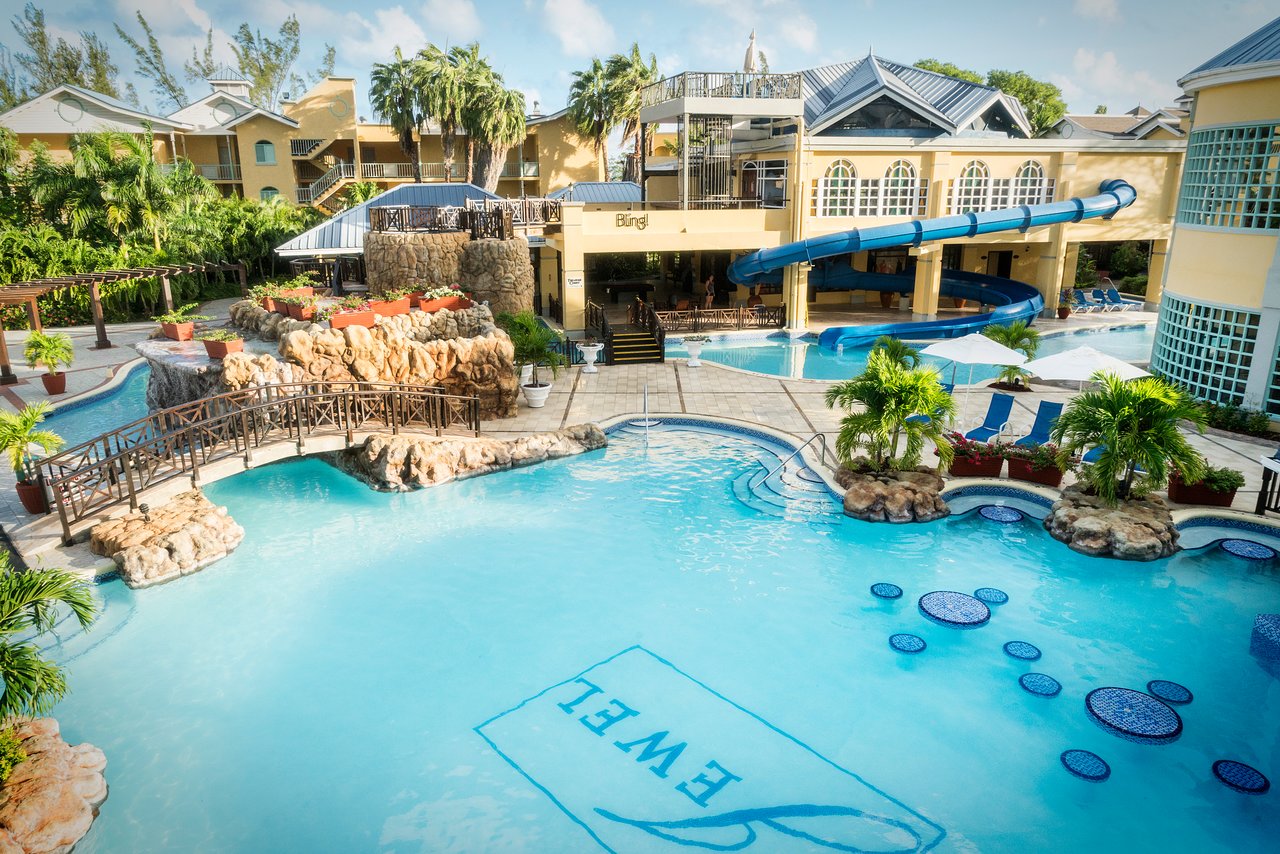 image sourced from the Jewel Resorts Official Site
Overall, Jewel Paradise Cove proves itself as one of the best all-inclusive resorts for adults in Jamaica. With its adult-only policy and an emphasis on wellness and relaxation, a stay at this resort can revitalize you from the stress of your daily life. Whether you've been saving up for a getaway or you spontaneously decide you need a break, Jewel Paradise Cove welcomes you to the solace of sunbathing and spa treatments with open arms (and endless drinks).
Enjoy fine dining or beach games, spa time or romantic strolls, social events or private moments all while soaking in the fresh Jamaican air and calming ocean waters. Beautiful views of the beach and picturesque sunsets accompany you and your partner on a passionate tropical getaway.
This resort is best suited for couples, especially newlyweds and those looking to reinvigorate their love. Jewel Paradise Cove offers wedding packages, honeymoon specials and heart-warming vow renewable ceremonies. Boasting couple-focused activities, this resort seeks to strengthen the connection between lovers while providing top-notch customer service and an overabundance of amenities. Share your dream Jamaican vacation with your loved one at Jewel Paradise Cove in Runaway Bay.
Featured Image: image sourced from the Jewel Resorts Official Site